Agenda Bio Vakantieoord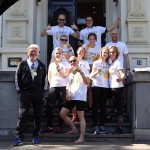 Doe mee aan de Biothlon vanuit huis of kantoor! Met jouw sportieve prestatie breng je het Bio Vakantieoord onder de aandacht bij jouw vrienden en collega's en haal je een mooi sponsorbedrag op. Samen maken we vakanties mogelijk voor kinderen met een handicap!
full story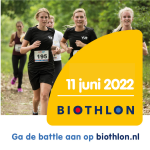 Doe op 11 juni mee aan ons hardloopfestijn en steun daarmee het Bio Vakantieoord. We dagen je uit voor een sportieve prestatie. Daarbij kun je kiezen uit een afstand van 5 KM of 10 KM. Er is ook een Becasinerun en de allereerste editie van de Bio Kidsrun!
full story